Home >
Health And Wellness
---
Ways to Keep Your Mind Active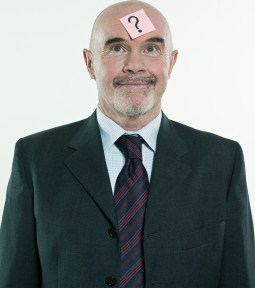 What is something grandparents and kids might have in common? A wish for the latest and greatest in video game consoles. An active mind is a healthy mind, and for seniors, keeping that activity level up could be a joystick away. The interactive nature and challenge of video games stimulate the brain, engage the senses, and give the seniors a goal. And unlike board games which can only be played with a partner, a video game accommodates single and multiple players.
Some companies are developing games specifically for older adults; games which concentrate on memory and keeping brain activity at an optimum level. Studies show that the incidences of dementia can be reduced by over 40% when brain activity is high, all the better reason to spend more time activating the gray matter.
Traditional group activities, such as bunko and bingo can also be excellent stimulants for older adults. Trivia and word games require concentration and recall, two skills that may be affected by age and a lack of regular daily activity. For seniors living alone or who do not drive, many of these games can be played on the Internet.
A computer can be a valuable outlet for seniors. Beyond games, there are online groups for discussion and conversation, online classes, hobby and political organizations, not to mention easy access to a wide variety of newspapers, magazines, short stories, and articles of interest. Many public libraries offer classes specifically targeted to teaching seniors how to access the Internet and to help de-mystify computers for those who might have sworn that they would never have one in their house. In many cities, library cardholders can sign up for computer time at the library.
The access to information and people can be invaluable to seniors. What time was once spent at work or school or doing volunteer work is now most likely decreased. Getting out and around may be hampered by health or simply by not having many places to go. The interactive nature of computers and the Internet open a larger stream of information and accessibility for seniors.
The more engaging the subject, the more attention the brain pays to the details, so for those with interests and hobbies, research can fill quiet hours and result in a healthier outlook overall.
Traditional pastimes such as, cards, crossword puzzles and Suduko fill quiet hours as well. The act of moving a writing implement across the page, connecting hand and eye and brain together in a shared task sharpens all three. Activities such as these have a beginning, middle and end, with a goal being achieved with each finished puzzle. Jigsaw puzzles give a similar satisfaction.
In the end, anything which excites and interests a person is going to increase their brain power. The trick is finding the thing that manages to be fun and help improve their mental abilities all at the same time.

[Go Back]