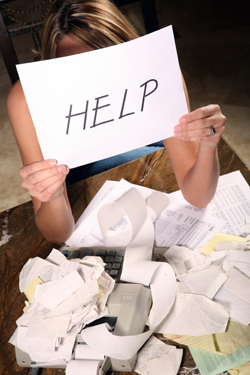 As with most things in life, having a financial game plan is one of the most important steps in trying to achieve your goals. To start off your financial future right, you will have to be prepared and ready to react in any situation.
The first thing to do is to actually make a list of what you hope to achieve. Do not forget to include a budget and the limitations that might arise from your ideas. By doing this, you can be ready for conflicts that might arise from the plans you wish to take into action. It will also help you to get an idea of what tasks really is important in your life.
You need to make sure that the timing works for you as much as finances. When you're young, you have plenty of time to start saving cash. When you are a little older, you have cash building interest in savings accounts and invested in stocks and bonds. Putting a small amount aside, weekly into some type of account that builds interest is one of the best options to secure money. Making money takes time, so you must make sure that you are figuring projective deadlines into the planning of your financial future.
People change, business changes, and your financial goals could change, too. Ten years from now, you might be rethinking that goal list you previously. Instead of planning for your child's college education, you might suddenly be thinking about retirement. You must be ready to make adjustments to your ways of living and financial priorities at all times.
If it is debt that you are worrying about, then there are some solutions for you. To start, stop using your credit cards right away. By consolidating your debt, you can really start looking towards a brighter future. For example, by taking out a home equity loan, you can lower bills and work on paying off the new equity loan which is lower interest than credit card interests.
Sometimes college planning can make you feel like you are in debt before you even start making payments. This is the time to include your children in specific money matters. They must understand the relationship between financing and their education. Financial aid is something that can be looked into, along with loans, scholarships, and work. If you are lucky, you live in a state that offers a 529 Plan. With a 529 Plan, you can invest money into a pre-selected mutual fund that grows tax-free every year. This type of plan also offers tax-free tuition withdrawals. The Coverdell Education Savings Account, formerly known as an Education IRA, allows you to deposit $2,000 before taxes, into your investment choice. Like the 529 Plan, this is a tax-free way to make money.

Think about yourself and the long-term financial goals you will need. There will be that day when you retire and still need to live comfortably. Your best bet is to make deposits in programs like a 401(k), 403(b) and the 457 program. Securing your future with multiple srtategies will help your planning.