Home >
Health And Wellness
---
Getting the Most from Your Financial Institutions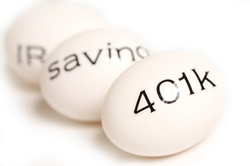 When thinking in terms of safety, guarantees, and convenience, a credit union or bank is really the best place to put your money.

There are things you need to think about when choosing a credit union or bank. These things include:
The amount of money you are planning on putting into an account and how many different accounts you might need
Interest rates
How often you write checks
How often you use additional services (i.e. ATM, direct deposit, etc.)
What incentives are offered
Whether or not their Internet services offer what you need
These are all important factors, in choosing a savings institution. You also want to make sure that your money is going to be making as much money in interest as possible. While an interest bearing account might be beneficial, in some cases they cost more to maintain than the amount of money you could make. That is why Certificates of Deposits (CD's) are a good option. With a CD, you can be guaranteed that your money will make money. This will be at a fixed rate, and penalties must be paid if money is taken out prematurely.
Another option that you have is a Money Market Deposit Account (MMDA). This type of account acts as a loan to government agencies and corporations. The fees are low, and the checks are usually free, but an MMDA comes with stipulations too.
Banking through either a bank or credit union should be a personal and enjoyable experience. You should be totally comfortable with the business that you choose. Here are some cost cutting ideas that you should keep in mind while trying to make your banking more enjoyable:
Ask for discounts
Don't spend a lot of money on checks; get the cheap ones
Find out about overdraft protection and get it if you can
Limit the number of times you go to the bank or credit union
Link all your accounts together
Find out how many of the bank's "free" services are actually free
[Go Back]