Home >
Health And Wellness
---
Plan for the Ride of Your Life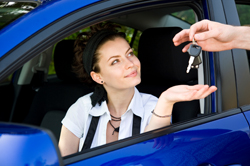 Are you ready for a change? Not a big change, but a change that will affect your life greatly? Buying a new car is a very personal experience. There is nothing better than sinking into the fresh cushioned seats and smelling that new car scent. You need to make sure that the car that you are falling for is actually the right car for you. There is no need to buy anything that doesn't represent who you are, and it is just as important to choose a car that suits your needs and budget.
Right from the beginning you need to know what type of car is really going to work for you. One decision that you need to make is whether you want a used car or a new car. As long as the car is properly maintained used cars can be the perfect fit for you. A new car is considered more reliable and can be a good investment for the near future. One thing that might help this decision is the value of your old car. Your old car might actually get you a trade-in on a car that normally would be too expensive for your budget. Getting all your facts together and exploring all your options is the only way to guarantee that you are going to get what you want and what you can afford.

The next step is to start thinking about buying or leasing. For some people and their budgets, a down payment is possible with a set monthly payment. For others, leasing is just as good. Leasing is better for those who tend to trade in their cars every two, three, or four years. Your specific budget and target pricing should already be set in your mind before you get to this point. It is also around this time that you should get pre-approved from a lending institution, credit union, or bank.

Try to get pre-approved for a loan and to get a price adjustment on the vehicle that you are going after. Sales people on commission will usually go down on a price if haggled in the correct way. If haggling is not in you, then there are many auto-buying services and discount clubs that offer customers no-haggle pricing.

When buying a car, try not to fall for the mechanical and high-profit add-ons that some dealers pressure you to buy. Unless you have happened to find that one in a million great deal, assume that the add-ons are not necessary to your car shopping experience. In the end, all that matters is that you are happy with your selection.
[Go Back]