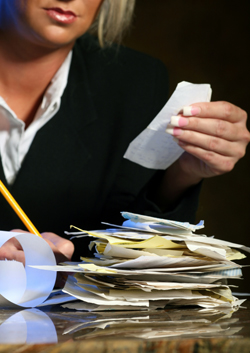 Not many people can confidently say they know all of the rules of financing. There are many loopholes and logistics that can come into play at the least expected times. Financial planning is an important step in securing you and your loved ones' futures. With clear objectives and needs in mind, you will want to make sure that proper care is taken, and that is why hiring a financial planner is important.
Make sure that you hire a bona-fide financial planner, one that will work to help you. You must check the credentials of anyone you think of hiring. A Certified Financial Planner or a designated personal finanical specialist with experience is best for you. Keep in mind that not all planners offer every service that you might need. Research is imperative if you want to find someone who best suits your needs.
Sometimes you might get a call from a friend with a tip on the best new financial planner in town. This type of personal reference is great, but cannot be completely trusted. A planner that is great for one person might not be so great for someone else. You should have at least four financial planners to meet with before you decide on one.
If you are unsure of a financial planner, there are always ways to check om their credentials. Contacting a state agency or financial groups that do licensing and credentials checks can be very beneficial. You also can ask your potential financial planner for references. By calling two or three of their clients, you can get a feel for their style.
You should also pay attention to what they ask and don't ask you. The more the planner knows about your hopes, goals, and fears, the better suited you two will be to work together. You definitely do not want to get stuck with a planner who is only out to sell you one type of investment or financial choice.
When it comes to choosing the right financial planner, trust yourself, your research and your gut instincts. No matter how much help you need, only you can protect what is yours.