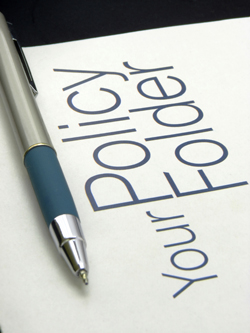 Debates over healthcare and health insurance coverage have been discussed fo years. Some states, like Massachusetts, are requiring its residents to have health insurance no matter what their individual circumstances may be. While this measure might seem extreme, health insurance should be a top priority in your life. Without health insurance a minor accident or fall could put you right into financial jeopardy. Not only is health insurance important to your health, but also to your financial plan.
Basically, there are two types of coverage an indemnity plan or managed care plan. Indemnity plans give the most freedom in choices. With an indeminity plan, you could visit any doctor, hospital, or health care professional. With an indemnity plan, you must pay more out of pocket expenses than you normally would with the other type of plan. These plans usually do not have to pay for any preventive care, prescriptions, or psychotherapy.
For those looking for less expensive options for insurance and more coverage, managed care might be the way to go. Managed care policies usually include preventive care, low cost prescriptions, with lower co-payments, and mental health coverage. By paying less, you are restricted to certain doctors working within a providers network.

Some insurance carriers add elements of both plans to make one specific type of coverage. There are many different insurance plans, which is why you must research all very carefully before choosing the one for you. The better you understand the policies, the more apt you will be to catch any restrictions that might come with coverage. You need to make sure that the coverage you choose suits your personal medical needs.
If your job offers you insurance benefits, this could be your best option. An employer generated insurance plan means a better deal all around. Insurance companies tend to have larger premiums for older clients. If you lose your job, you can cobra your medical coverage.

If you are part of a working couple, you have a few other things to research. You need to decide if it is better for both to be on the same plan, or on two separate plans. It is also necessary to decide which plan is best suited for children, if this applies.

No matter what plan you decide is best for your needs, coverage is coverage. There is no need to jeopardize your future by not having medical insurance.