Home >
Health And Wellness
---
Factoring Healthcare into Your Retirement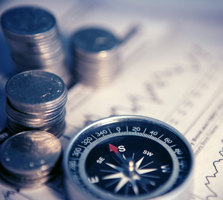 Retirement is supposed to be a time in a person's life when they get to sit back and reap what they have sown for so many years! Time to stop and smell the roses, vacation, spend time with your family, and just relax. Unfortunately, it is also a time when problems, such as the rising costs of healthcare, may be a worry.
It is estimated if a person retires at age 65, they will likely need to earn close to $100,000 to cover health related costs and insurance premiums. That figure does not reflect long-term costs, such as assisted living or nursing homes. If you retire earlier than age 65, costs will be higher because government sponsored Medicare does not start until age 65.
The cost of healthcare is expected to rise about 15% annually causing costs to double within five years. Baby boomers are nearing retirement age which will contribute to an already overburdened system. Because of these costs, many employers are faced with having to make adjustments to the company's healthcare (e.g., raising co-pays and/or premiums) with some companies now stopping health benefits entirely.

Because these costs are so high, the time to start planning and saving is now. Here are some ways to acheive that goal:
Look at your family health history and see what types of conditions and diseases run in your family.
Take a close look at the medical and benefits plans that your employer offers. Analyze the long term consequences of different medical plan choices.
Start a Healthcare Savings Account where an amount of money that you pre-determine is withdrawn from paychecks and placed in a separate account for future health-related issues. There are no paid taxes on the funds in this account, which can result in considerable tax savings.
Study your Medicare options. Medicare is divided into part A and part B. While part A is free, part B requires premium payments to cover certain medical expenses and there are no limits to cap the premium amount. Know that no parts of Medicare cover routine physicals, hearing aids, drugs, or dental work. To cover those healthcare needs, you need a supplement insurance policy.
[Go Back]