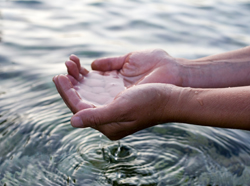 When you have a clear life vision, you have a goal to work toward. Without clearly defining what it is you want out of life, it is much more difficult to achieve happiness. A murky goal is harder to reach than a clear goal.
When you have a clear life vision, you know exactly what you want and have more desire to work toward that vision. If your life vision is clear and detailed, the chances of obtaining what you want are much better than if you just go through life unsure of what you want, knowing that you clearly don't want what it is you have now. This will eventually lead to a feeling of being unfulfilled and unhappy, but without really knowing why.
Once you have thought about it and created a clear life vision, you will better be able to define the ways that you can achieve that vision. Creating a clear life vision may take some effort and time. Think about it carefully. To really discover your life vision, think about what you would do anything to achieve. That goal should be one you would defend with everything you've got.
Your life vision must be this important to you, otherwise it will simply be another minor goal and not really a life vision. Often money, success and good relationships are really minor goals that make up the bigger goal of a life vision.
A life vision may be happiness, but you need more detail than this to paint the whole picture. This may include putting all your minor goals together to make your life vision. Decide on the minor goals that you will need to achieve in order to reach that life vision.
You decide what your life vision is. Your life vision must be yours; it does not matter if your father wanted you to be a football player, or your grandmother thinks you should be a legal secretary. Remember, this is your life vision, not what others want for you.
Approach your life vision one step at a time. You might imagine that your ultimate life vision is to be happy first of all, and then to be a successful movie producer and make a living at what you love to do. To reach that goal there will be many steps to take. Write down your process: film school, internships etc. If you want to be a successful movie director, working toward and reaching this goal will bring you happiness, too, so you would have fulfilled your life vision.